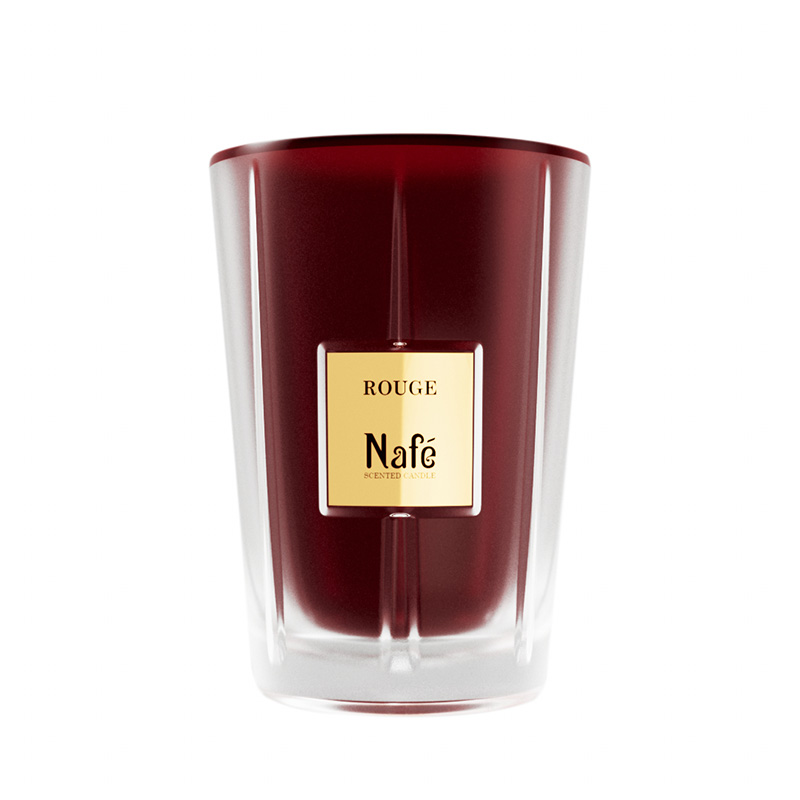 OLFACTORY NOTES
Top Note: Orange, Bergamot, Mandarin Orange Blossom, Bitter Almond, Saffron
Middle Notes: Turkish Rose, Jasmine, Mimosa, Ylang-Ylang, Cedar
Base Note: White Musk, Vanilla, Vetiver, Tonka Bean, Opopon, Woody Notes
The candle must be placed in an upright position on a clean, heat-resistant surface, away from any air currents or flammable materials;
Cut the wick to a height of about 1 cm. Ensure that the melted wax is free of dust or other residues to avoid the risk of creating uncontrollable flames;
Do not place the candle on polished or painted surfaces, on top of electrical equipment, or near or on top of sources of heat;
Do not light the candle if the glass is broken or damaged. If this is the case, we recommend contacting our Customer Service team.
NEVER KEEP A CANDLE BURNING FOR MORE THAN 2 HOURS;
NEVER LEAVE IT UNATTENDED OR MOVE IT WHILE IT IS LIT;

Check that the wicks are not too close to the glass. If this is the case, use a wick straightener to return them to an upright position;
Always leave a space of at least 15 cm between two burning candles.
To extinguish the candle, use special tools, avoiding blowing or using liquid.
Before leaving the room, ensure that the candle is completely extinguished and that the wick is no longer burning;